Pittman Mine Service, LLC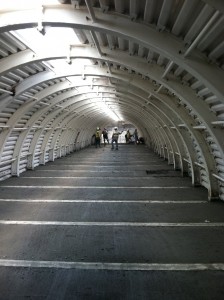 Pittman Mine Service, LLC constructs slopes for coal mines through a process that includes using a miner machine to cut through the rock with a continuous haulage belt, hauling material out of the excavation to the surface.  Because of the process that we use, there is no drilling or shooting required.  This has many advantages, including increased advancement and time saving, which relates to a substantial decrease in labor costs.  These are savings that we are able to pass on to our customers.
Pittman also provides the following services in addition to slope construction:
*   Bottom Development for Coal Mines
*   Contract Mining
*   Construction Overcasts, Belt Drives
*   Equipment Rental if Available (Miner, Bolter, Shuttle Car, Scoop, & Other
Mine Support Equip.)
*   Management Services
*   Slope Rehabilitation
We are positioned to be a profound leader in slope construction and development, in a safe, cost-effective, environmentally conscious manner.  This is attributed to many things, including our innovative methods of design and construction, our awareness for safety, but mostly our employees.